Radon testing is an inexpensive test that will determine if elevated radon levels exist in your house. You can't see, taste or smell it and you can not tell just by looking at a house and it doesn't matter if it's new or old. The area to test is the lowest lived in area (in most homes it's the basement). Even if it's not finished but you intend on using this space for exercise, a play room, a craft or work shop area, we recommend that it should be tested.
About Radon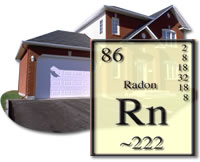 All major health organizations ( The American Lung Association , American Medical Association , Centers of Disease Control ) all agree on estimates that Radon causes thousands of preventable lung cancer deaths each year. In fact the Surgeon General has warned that Radon is the second leading cause of lung cancer in the United States today. The EPA ( Enviromental Protection Agency ) believes that indoor Radon exposures may be the second leading cause of lung cancer in the United States. Only smoking causes more lung cancer deaths. As Radon is inhaled deep into the lungs, these decay products break down further, and release energy that can damage lung tissue and lead to lung cancer. Radon is a radioactive gas which comes from the natural breakdown of Radium which is a decay product of Uranium. The major source of high levels of radon in homes is in the soil surrounding the house. The radon gas from the soil enters the home through cracks in the foundation floor, walls, drains, sumps, joints or other openings. Radon can be found all over the world. It can enter any type of building– homes, offices, schools– and build up to high levels.The best way to check radon levels in living spaces is to test for it. The EPA recommends testing the lowest lived in level of the home. Testing is inexpensive and easy. 1.3 pCi/L is the average indoor radon level 0.4 pCi/L is the average outdoor radon level
Health Risks
Indoor radon gas is a national health problem. Radon causes thousands of deaths each year. Millions of homes have elevated levels of radon. Most homes should be tested for radon. When elevated levels are confirmed, the problem should be corrected. -U.S. SURGEON GENERAL
Testing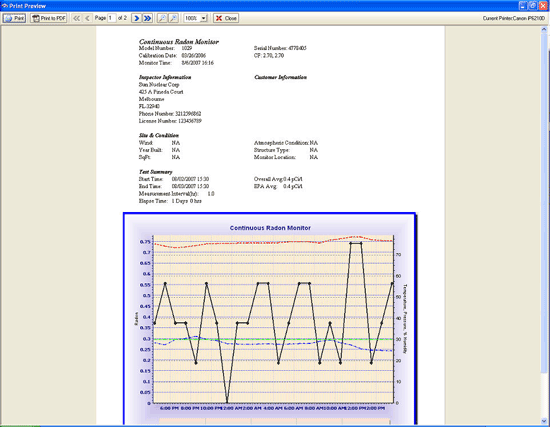 Before the actual short term test for a Real Estate transaction starts (the placement of an electronic monitor or 2 charcoal canisters), the house must be closed up for 12 hrs, all windows and doors shut. Normal entry and exit are allowed, but be sure all doors are closed behind you. Even garage doors should be closed. After this 12 hours, the test begins and runs for a minimum of 48 hrs. After the 48 hrs. the test equipment is retrieved, the information downloaded and e-mailed to you.
440-543-7995 / info@homeprideinspection.com